Client-side Command Display
Once the server is listening then the client computer can connect to it. The following image demonstrates the result of typing a command on the client command prompt.

ADRSockClient 10.0.0.1 y pa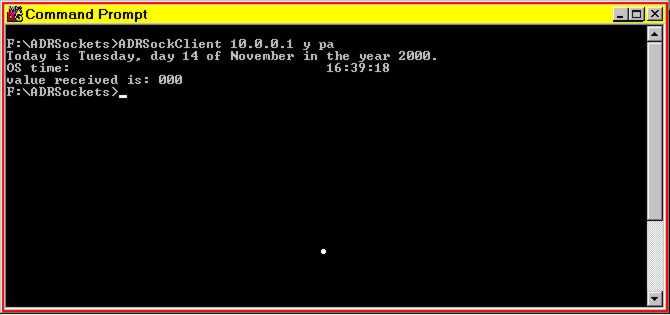 In our hosts file the computer name SISU is defined as mapping to address 10.0.0.1 thus we can optionally issue the above command as:

ADRSockClient SISU y pa


The client also provides some rudimentary help text.